evergreen-user:holds_shelf_list
Holds Shelf List
The Holds Shelf List provides an interactive virtual view of a library's holds shelf. It is accessed in the staff client by clicking Circulation and then selecting Browse Holds Shelf.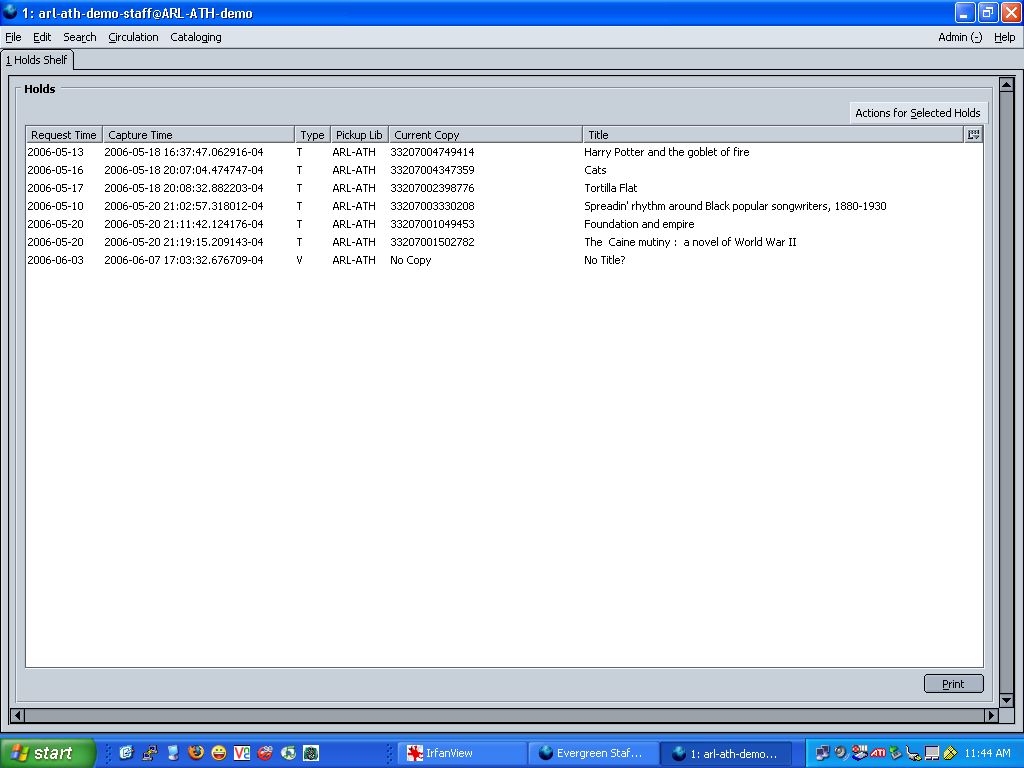 ---
Cancelling a hold If a patron never comes to pick up the item on hold, library staff can cancel the hold by right-clicking on the appropriate item in the list, and selecting Cancel Hold. This will cancel the hold and release the item. Staff must then check in the item to route it to the appropriate location, either through transiting or reshelving.
Patron Notification Staff may view when the patron was notified of the availability of the hold by right-clicking the item, and selecting Show notices. Staff may also create new records of notifications in this interface by clicking Add Record of Notification.
evergreen-user/holds_shelf_list.txt · Last modified: 2022/02/10 13:34 (external edit)