evergreen-user:in-house_use
Table of Contents
Evergreen--Staff Documentation
In-House Use
You can record the use of an item in the library. This may be useful for items such as reference books or any other cataloged and barcoded item that gets used inside the library but did not actually get checked out.
1. Record use
Display an in-house use tab by selecting Use In-House Items from the Circulation menu or by pressing F6 on the keyboard.

Enter the number of uses for an item and enter an item barcode using a barcode scanner or the keyboard.

Select the Submit button to record the use.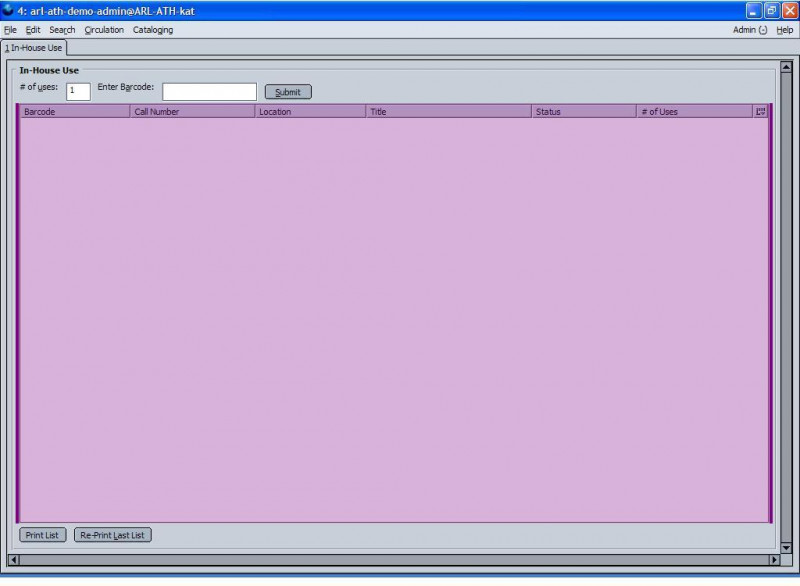 2. Print lists
If you select the Auto-Print check box, the list will be automatically printed as items are added. If you need to re-print the last list (if the printer jams, for example), select the Print Last List button.
evergreen-user/in-house_use.txt · Last modified: 2022/02/10 13:34 (external edit)