evergreen-user:library_holidays
Library Closed Date Editor
The Evergreen Closed Dates Editor allows library administration to enter dates when the library is closed.

Note that this interface is not meant to handle regular weekday closings. For example, if your library closes on Sundays and Wednesdays. As of the time of this writing, that is handled by the central administrator. Please inform your central administrator of these closed days.

To add a closed date, select a library from the drop down to edit. Note that only the libraries the logged-in user can affect are displayed. In the example below is logged in as a regional administrator at Athens-Clarke County.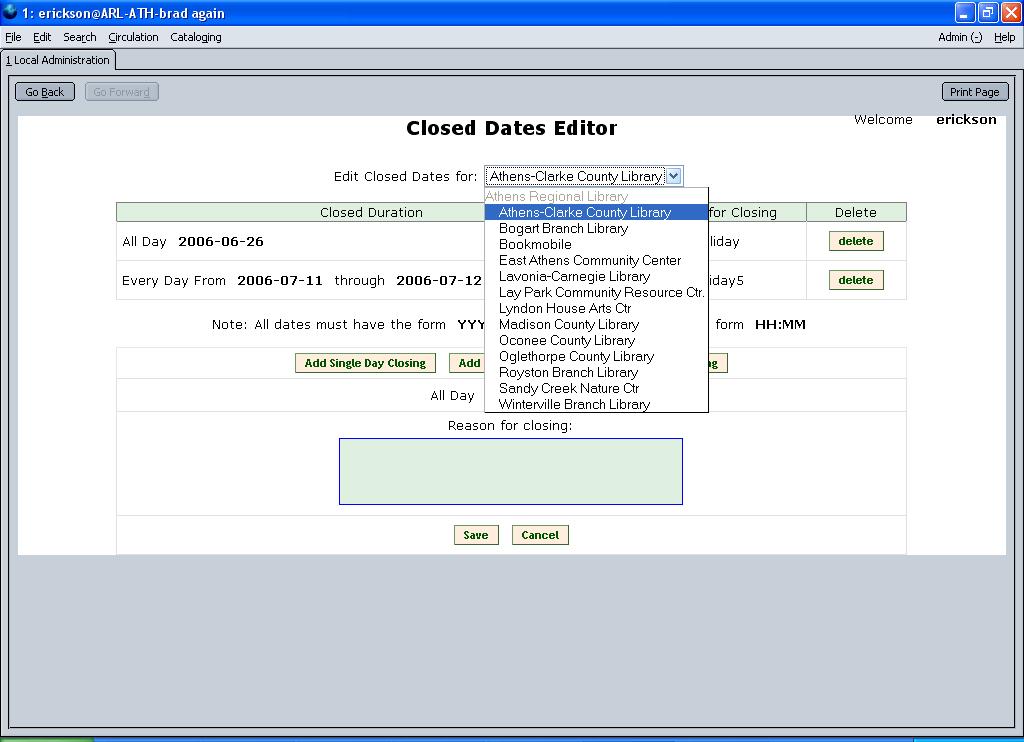 ---
To add a single-day closing, select a library, and click the Add Single Day Closing button. Either type in the closed day in the format of YYYY-MM-DD, or click on the calendar to bring up a pop-up calendar. Select the date from the calendar, and it will populate the closed day box.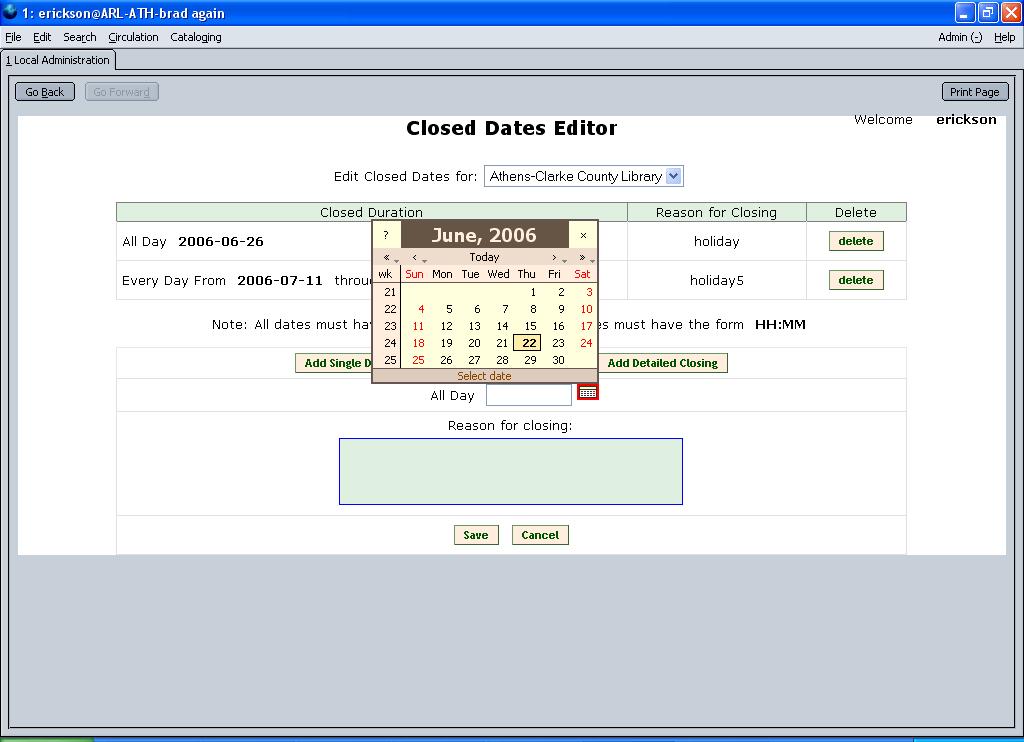 ---
Adding multi-day closings are similar. Just select the two dates in the same fashion for the single-day closings.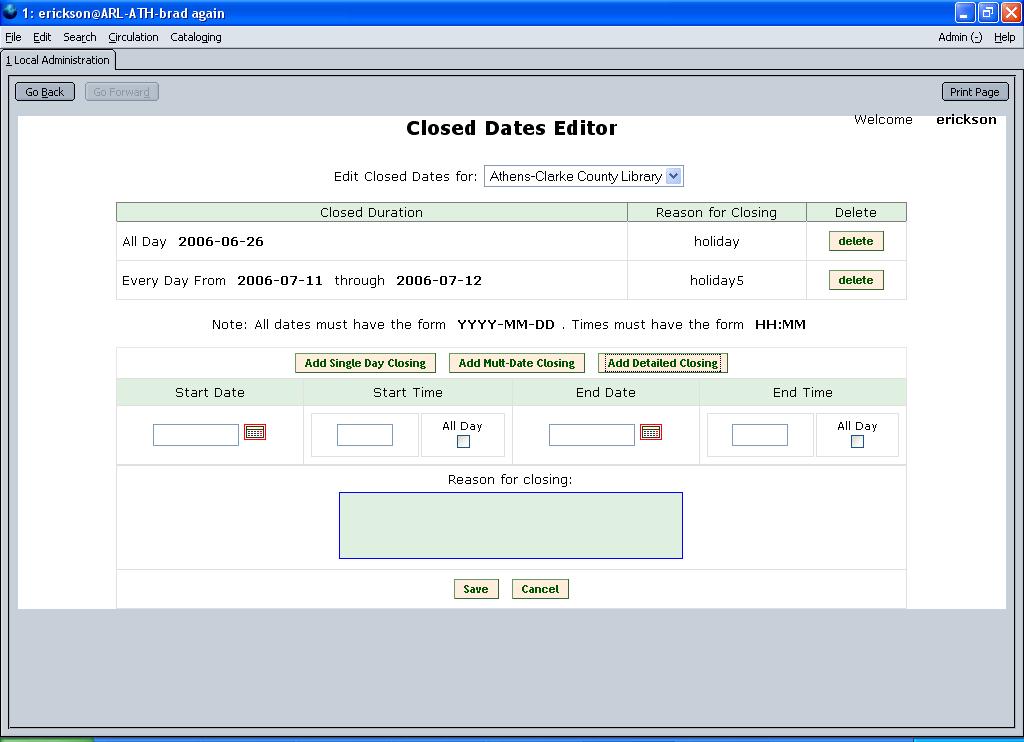 evergreen-user/library_holidays.txt · Last modified: 2022/02/10 13:34 (external edit)