evergreen-user:non_cataloged_types
This documentation is out of date. More options are now available.
Non-Cataloged Types Editor
In Evergreen, libraries may elect to create their own local non-cataloged item types. For example, you circulate non-cataloged paperbacks. These are items that do not have barcodes attached. When a new non-cataloged type is created in the Non-Cataloged Types Editor, it displays in the Circulation module, in the checkout screen. Staff can select the non-cataloged type from a drop down, enter the number of non-cataloged materials that are being checked out, and check the materials out to the patron.

There are only 2 aspects to a non-cataloged item type:
Make your selection in the Non-Cataloged Types Editor and click Create.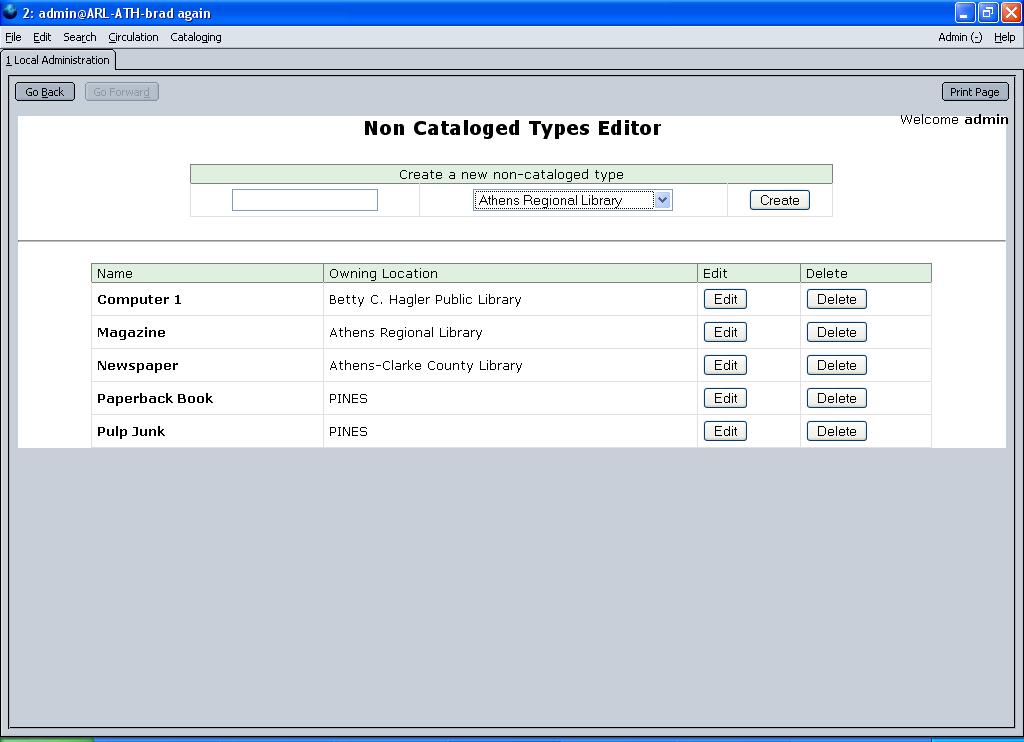 ---
How to check out non-cataloged materials is detailed in the Non-cataloged Material Checkout documentation.
evergreen-user/non_cataloged_types.txt · Last modified: 2022/02/10 13:34 (external edit)