evergreen-user:statistical_categories
Statistical Category Editor
There are two basic types of Statistical Categories:
Statistical Categories are like "tags" that can be applied to patrons or items. For example, you may want to track a special collection at your library. This would be a good use of an item statistical category. You would create and apply this statistical category to the items in this collection that you want to specifically track.
The Statistical Category Editor allows the editing and creation of both types in the same interface.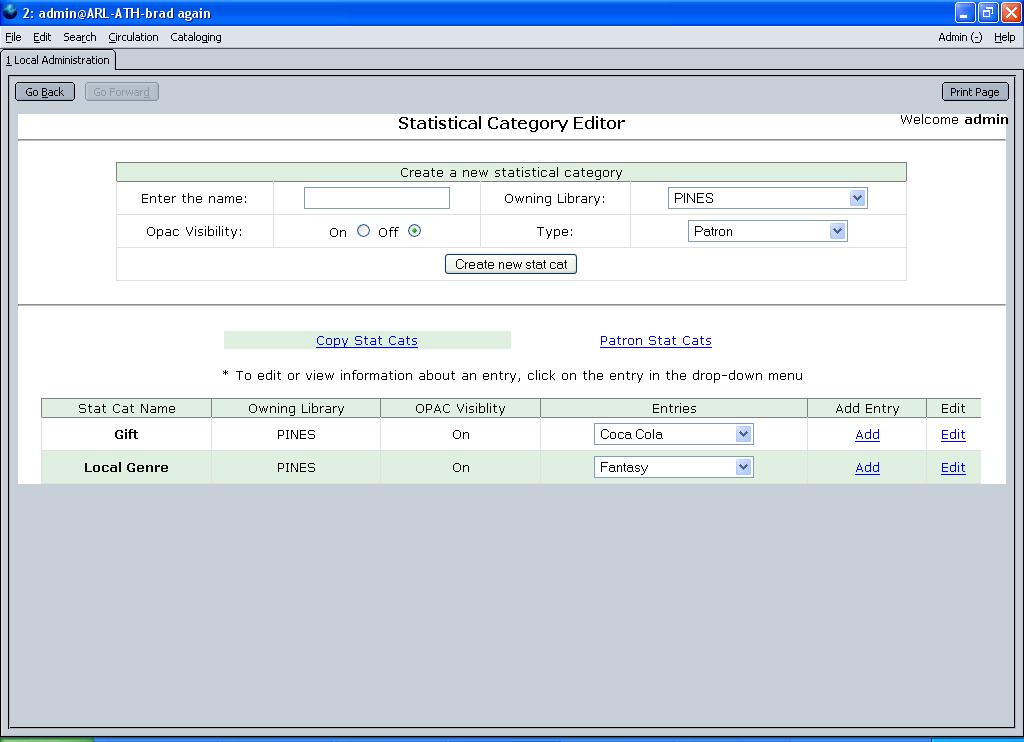 evergreen-user/statistical_categories.txt · Last modified: 2022/02/10 13:34 by 127.0.0.1
---